Essential oils A-Z How to Use them and When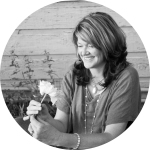 In Pagosa Springs, Queen Bee used to teach classes about the ingredients in skin care, and there are always a lot of questions about how and why to use essential oils.  Here is the lowdown direct from the Queen of Organic Skin Care in Pagosa Springs, Lynne Killey.
It is important to understand scents for several reasons.  I find most everyone has had the experience of hugging someone or being near them and being overwhelmed by too much scent.  Many people get headaches from fragrances and have sensitivities of varying degrees.  Most of the time the difference between subtle and lovely and the "overwhelming" headache generator can be found in an ingredient called Phthalates.  In simple terms, phthalates are nasty plastic like molecules get into your body and can't get them out.  Mostly research shows them as endocrine system blockers.  Here is a link to the CDC for more information.  They are put into perfumes, shampoos, room sprays, and all kinds of things that you smell to make the smell more volatile so the scent is stronger.  This is much cheaper than adding more of a fragrance oil or essential oil for manufacturers.  We strongly recommend you limit your exposure to phthalates for your overall health.  Not to worry at Queen Bee, we don't have any products that contain phthalates.
So we hope you might begin to play with more essential oils as the fragrance and health of your home and for your well being.   They are like mother natures tool kit to happy thoughts and healing powers.  Here is a little a-z reference list to help you get started.  Inexpensive brands of essential oils include NOW and can be bought in healthfood stores or online.  If you want to truly delight your nose, try http://www.floracopeia.com/
Essential Oils A-Z
The use of essential oils to improve physical and emotional wellbeing dates back to ancient times, when they were traditionally used for hygienic, spiritual, and ritualistic purposes. By using essential oils in professional treatments, you not only receive the benefits of these tiny, complex, and potent oils, which contain vitamins, minerals, and hormones, but also receive a physiological, psychological, sedating, and stimulating reaction of your mind, body, and senses..
Ashwagandha features a spicy and woodsy scent and is often used to rejuvenate skin and diminish dark circles under the eyes. "A staple of Ayurvedic medicine, this oil is prized as an adaptogen and is traditionally used to help increase the body's resistance to stress.
BASIL Known for its restorative properties, basil essential oil can help soothe and calm sore muscles and joints. It can also be used to restore mental alertness. It has a warm, peppery scent, which is traditionally recognized for its ability to wake-up the mind.
CLARY SAGE Featuring a spicy, sharp, and grassy scent, clary sage is ideal for clients with combination, oily, and blemished skin. It purifies skin, reduces sebum secretion, and tightens pores. More specifically, the ester present in clary sage essential oil, called linalyl acetate, reduces inflammation, balances skin, and regulates the production of natural oils in the skin, leaving it matte, clear, and healthy."
DAMASK ROSE is known as history's most revered flower. It helps soften and soothe skin, leaving it with a radiant glow, and it helps to relieve discomfort for even the most sensitive skin types. Also, its sweet, rich, and uplifting scent makes it a popular choice among clients .
EUCALYPTUS A few drops of eucalyptus essential oil mixed in with unscented oil, lotion, or cream can add an invigorating element to a massage. Eucalyptus can help clear respiratory issues, which makes this oil widely used in spa steam rooms.
FRANKINCENSE Frankincense helps to tighten and preserve the skin while also providing stress relief. It relaxes the diaphragm, which encourages deeper breaths, and has a grounding and supportive effect by calming the mind and focusing the thoughts. It's a fantastic oil to inhale before a treatment, as it really helps to put the mind in the right place."
GRAPEFRUIT Ideal for use during invigorating and cleansing treatments, grapefruit essential oil helps to boost circulation and uplift the senses. "It's also great at refreshing and stimulating, so it works well for detoxifying treatments," says Howard. Grapefruit services are especially popular during the spring and summer months.
HYSSOP When used during a massage or in a cream or lotion, hyssop oil can help heal and soothe skin and relieve anxiety..
IMMORTELLE Immortelle, also known as helichrysum, features a sweet and earthy scent and offers soothing and regenerative benefits that make it useful when helping to heal and repair scar tissue. Immortelle supports rapid tissue regeneration and healing, It is effective in helping prevent scar tissue formation after surgery or accidents, quickly heals bruises, and dampens inflammation."
JASMINE essential oil has a sweet, exotic, and richly floral scent and is used for its soothing, uplifting, and revitalizing properties. It also helps to maintain skin's elasticity and treat dryness.
KANUKA Offering antibacterial, antifungal, and anti-inflammatory benefits, kanuka oil helps relieve muscle pain, inflammation, and swelling, making it useful during sports massage.
LAVENDER The familiar sweet fragrance makes it a popular choice among spa professionals and spa-goers. It relaxes the mind and body and helps reduce anxiety and stress, A good quality lavender will calm and soothe those who are jittery or tense and uplift those who are brought low by chronic mood disorders and chronic pain in the body. It eases all kinds of emotional upset, from shock to anger, at the same time as promoting healing and regeneration.
MIMOSA Known to help relieve anxiety and tension, mimosa essential oil features a rich, warm, and woodsy scent.
NEEM Neem oil can help provide relief to red and irritated skin, lighten scars, remove bacteria and clear acne, and soothe and moisturize dry skin. It also helps promote a healthier scalp, and it can even be beneficial to relieving dandruff and increasing hair growth.
ORANGE The sweet and fresh citrus scent of orange essential oil helps energize the mind and body. When used in spa treatments, orange oil can soothe the mind and relieve stress, as well as help stimulate blood circulation and collagen production. It is also recommended for use during pedicures to help eliminate calluses.
PETITGRAIN Featuring a fresh, floral, and sweet scent, petitgrain is often included in skincare products and treatments because of its balancing and regenerating properties. It's really wonderful at helping to relax the body while also refreshing the mind..
Melaleuca Quinquenervia Also known as niaouli, this essential oil provides benefits that are very similar to tea tree oil. It is a healing and stimulating oil that can help clear the mind, aid in concentration, and help treat oily and acne-prone skin.
ROSEMARY A woodsy, perennial herb with fragrant evergreen needle-like leaves, rosemary is valued in aromatherapy for its ability to boost alertness, clarity, and concentration. Massaged into the feet and legs, rosemary will tone and strengthen the vascular tissue. It also stimulates circulation and helps ease muscular and joint discomfort."
SANDALWOOD A popular woodsy scent among male spa-goers, sandalwood helps calm and relax the mind. In addition to frequent use during meditation, it's also great for scalp and foot massages.
THYME Beneficial in treating acne, thyme provides a natural way to help clear clogged pores without the irritating side effects of ingredients like benzoyl peroxide.
URTICA DIOICA Also known as nettle leaf extract, this anti-inflammatory can help combat hair loss, making hair stronger and shinier when used on a regular basis. It also helps treat acne and eczema and eases muscle aches.
VETIVER is one of the most effective oils used in aromatherapy, as its earthy, smoky, and deeply grounding scent helps to quiet the mind and promote relaxation. It soothes sore joints, is regenerative to damaged and tired skin, and supports healthy immune function.
WINTERGREEN Wintergreen's cool, minty fragrance has a warming effect to help relieve muscle aches and pain.
STYRAX BENZOIN Styrax benzoin, or simply benzoin, helps heal cuts and soothe inflammation of rough, cracked, or irritated skin, as well as skin conditions like eczema.
YLANG YLANG Ylang ylang helps to relax and awaken the body, which makes it ideal for nervous or emotionally drained clients. A massage with ylang ylang is a great first step toward recovering equilibrium. Its additional benefits range from regulating the heart rhythm to revitalizing and balancing oil production in the skin.
ZDRAVETS Also known as true geranium, zdravets is helpful for itchy skin and can clear pigmented spots and blemishes on the face. It can also be used to help diminish the appearance of wrinkles and refresh the eye area.
Queen Bee Skin Care is an organic skin care company that formulates and manufactures products in Pagosa Springs, Colorado.  Selling specialty skin care items online for years, some of which have been featured in the Denver Post, Amazon and Dr Oz's popular daytime TV Show.  Specializing in botanicals packed with nutrients from flower and seed oils that nourish your skin and spirit!   Like us on facebook!  To purchase your favorite organic skin care items, you can shop online at www.QueenBeeSkin.com or give us a buzz at 970-316-buzz