Hydraderm Facial Service Special Price during September 2014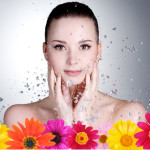 Come experience a skin care treat that will give you lasting results.
September is "Bee Kind" month here at the beehive.
Seems summer left quickly and the leaves will be turning before we know. The best way to whisk away the damage of summer on our skin is with our HydraDerm exfoliating service.
This service is normally $150, but during our Bee Kind month we would like our locals to take half off. We hope this incentive will make it easier to "bee" good to yourself.
We promise to surround you with love and kindness.
Bring a smile and send this on to a friend if you like! We hope to see you here at hive!
Kindness rewarded… To receive the half off, all you need to do is share a story about a kindness you experienced or performed that made an impact and we will reward you with a deal almost too good to be true.
For more information on this service, please see our spa menu.
https://queenbeepagosa.com/spa-menu/
To book your Pagosa Springs facial appointment, you can call or text: 970-316-2899 (buzz)
Queen Bee Skin Care is an organic skin care company that formulates and manufactures products in Pagosa Springs, Colorado.  Selling specialty skin care items online for years, some of which have been featured in the Denver Post, Amazon and Dr Oz's popular daytime TV Show.  Specializing in botanicals packed with nutrients from flower and seed oils that nourish your skin and spirit!   Like us on facebook!  To purchase your favorite organic skin care items, you can shop online at www.QueenBeeSkin.com or give us a buzz at 970-316-buzz