Our Pagosa Springs facial spa offers several different treatments based on your skin care needs.    All of our facials feature organic Queen Bee Skin care products. Our treatment room will surround you in luxury, aroma-therapy, warm healing energy, and gentle touch.  We use botanicals like flower and seed oils packed with phyto nutrients to produce results for your skin.  If you are interested in our spa services, you can book online or give us a buzz: 970-316-2899 (call or text).
Special Offer:
We would like to encourage you to try using our new online booking system and will reward you with special prices on our facial treatments (and free gifts).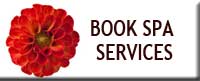 Traditional Restorative Facial
Relax & Renew Signature Facial with Vitamins & Hydration includes several enhancements including Eye Renewal w/ cooling teas for fine lines or puffiness, Antioxidant soak, paraffin dips or Caffeine rich toning mask. Your hands and feet are both addressed in this whole body facial treatment. If you have the time, this signature facial will help you relax and feel like you have been on vacation. It is designed to allow you to fully release the day to day stresses of life and take better care of your skin. (Click here to book!)
Medi Spa Services

HydraDerm MicroAbrasion This is an advanced technology similar in results to microderm abrasion, but with better controls. It allows more accurate targeting and treatment of problem areas and flexible controls for each client's skin challenges. Giving the most gentle buffing for post peel or extreme sensitive skin, moderate exfoliation to deep clean pores and surface debris, and deeper exfoliation of those people trying to address pigmentation and multiple layer resurfacing.  This service will whisk away brown spots and leave your skin buttery smooth for approximately six weeks.  There is no "down time" or photo-sensitivity with this service.   Due to the volume of skin being removed, it can only be scheduled with three week intervals between treatments.  Please discontinue use of Retinoids 24-48 hours before treatment.   (Click here to book!)
Light Therapy Rejuvenating LED Facial. Relax while your skin is deeply cleansed prior to a NASA inspired anti aging facial that addresses the sun damage that we have all incurred by living and vacationing in the high altitude outdoors. This treatment is well researched and improves the skin from deep within. During the service, you lie on our heated facial table with an umbrella of lights placed over your face.  These led technology lights stimulate blood flow and cellular energy.  We allow the lights to activate your skin for just over 20 minutes with each session.  After exposure to the light you will be treated with a series of hydrating vitamin and hyaluronic acid rich serums allowing you to leave our hive refreshed and rejuvenated. This service can be done alone or in combination with our other facial services. We recommend it with Hydraderm for best results. It stimulates the growth of new collagen fibers which continue to grow for two months following the service. Now with guided meditation to aid in lasting relaxation techniques and skin rejuvenation. There is no photo-sensitivity or recovery time with this service. 30 minutes. Cost $75 when combined with another service. (Click here to book!)
Rejuvenate (deep transdermal plumping and hydration)  Intraceuticals Oxygen Facial
Hydration at a deeper level than you can imagine. That is the main benefit of this treatment. Results can last six weeks and longer with the right home care routine. If you have dry or sensitive skin, this is an incredible service. This quenching experience provides intense hydration. A unique blend of vitamins, antioxidants and humectants results in an instant visible reduction in fine lines, as well as improved firmness and a noticeable lift.   This unique service allows us to drive three different molecular weights of hyaluronic acid into the skin resulting in dewy fresh plump skin that will more readily accept topical moisturizers.   (Click here to book!)
Opulence (transdermal plumping with pigment inhibiting & treatment) Intraceuticals Oxygen Facial
This facial is the latest trend for anyone who experiences dryness and dark spots. The transdermal application of hyaluronic acid and three pigment inhibiting ingredients will lighten and brighten the skin in just one application.  Results are brighter, tighter and more luminous skin. The lightening ingredients in Opulence serum include: three different pigment inhibitors and treatment peptides that stem the production of adenosine triphosphate in the skin (which is the cause of dark pigment).   Intraceuticals Opulence line will be used for brightening and smoothing. (Click here to book!)
Microcurrent (non surgical face lift) Tightens & Lifts target slack skin around eyes and jaw
The #1 antiaging skin therapy known through circles of estheticans all over America.  Queen Bee owns the most advanced equipment available for this type of therapy.  This service must be done in a series unless you have already gone through a series with another us.  (Click here to book!)
One day Spa Packages – Full Service – Rejuvenation

The Royal Treatment
Combine the latest technology treatments for skin renewal, with all the calming, healing qualities of touch. This unique organic service uses the photo rejuvenating light therapy, skin renewing hydraderm, with hand, foot and scalp massage. You will enjoy deep heated towels and room with this service while listening to a guided meditation. This has all the restorative touch that we crave in our luxury spa services and your skin will be smooth, glowing, polished and refined in a noticeable way. There is no photo-sensitivity or recovery time with this service. (Click here to book!)
The Queen Bee
For our most indulgent one day all inclusive spa treatment, you can combine one of all our medi spa services.  This includes Light Therapy to grow collagen, Hydraderm to extreme polish your skin, Microcurrent for facial tightening, and an Intraceuaticals oxygen facial for deeply penetrating hydration.  Pick your favorite extra.. .Hand, Foot or Scalp Massage.  There is no photo-sensitivity or recovery time with this service. (Click here to book!)
Treatment Packages of Spa and Home Care Services
We love our locals!  In order to qualify for these reduced rate packages, you just have to show your local address
OR have been to Queen Bee in Pagosa for facial services within the last two years.
Collagen Combo (5 appointments)
See what the healing power of photo light therapy can do for your skin with this package of services that surround you with love and light.  Come everyday M-F for one week at the same time with clean skin and your skin will look younger, plumper, hydrated and happy.  This is Queenie's recommended treatment for making the nose and mouth area go back time in a healthy healing way.  Our light therapy stimulates the production of ATP (adenoid triphosphates) which is energy at a cellular level from deep within the layers of skin.  As the skin renews itself over time, the rejuvenated tissue produces tighter, younger looking skin.  This treatment also heals past scars, kills topical bacteria and restores a youthful glow. Included with this package is a full retail size of Age Erase our topical collagen building treatment sourced from Lupine seeds.  Retail Value: $600. Package Price $500.
Deep Wrinkle Cure
This facial series uses a combination of Hydraderm, Intraceuticals transdermal plumping, collagen growing photo light therapy and home care break and use capsules (3 appointments).
This is Queen Bee's organic answer to the "botox" question.  If you have deep lines and are seeking a solution that is organic, quick, and effective, this treatment is it.  First, we deep clean and exfoliate your skin using Hydraderm technology which polishes and leaves your skin more refined.  Next,  we  drive hyaluronic acid deep into your skin transdermally (with out any injections)  accompanied with an Intraceuticals product called Atoxylene.   Finally, you will be surrounded by gentle warming blankets and experience our collagen growing LED treatment.  With this package you  take home a set of 10 daily use topical caplets (codename Snap) will continue that elasticity building wrinkle reduction resulting in a visible difference in your skin.   Deep Wrinkle Cure package includes 1 hydraderm, 1 complete Opulence or Rejuvenate package and 3 twenty  minute LED light sessions.  The appointments should be booked and used over a 7-10 day period.  Allow 90 minutes first session and 30 minutes for the additional two sessions.  Retail Value: $650.   Package Price $500
Non Surgical Face Lift (4 appointments)
This facial series uses Microcurrent Anti-Aging Facial. Treat yourself to Oprah's ultimate anti-aging skin facial. It's relaxing and creates a noticeable reduction in fine lines and slack skin in the jaw line. This packages includes four sessions that should be booked over a 10-day window. Over the course of the series you will receive one Hydraderm deep cleaning, one transdermal plumping session of Hyaluronic Acid application, four micro current sessions and four LED light treatments.  Home care products included in this service: Age Erase collagen cream, Cellular Repair break and use capsules for home care, plus 10 of the topical caplets (codename SNAP) to continue the plumping results.  There is no photo-sensitivity or recovery time with this service.  You will feel the results after the first treatment.  90 minute first session and 60 minutes for the following three sessions.  Retail Value:$1600  Package Price $1000
Turn Back Time (5 appointments)
This unique package of products and services is designed for anyone who would like to restore the overall health of their skin with the lastest and greatest in skin care products and technology that are perfect for our Rocky Mountain lifestyle of outdoor activities and dry climate.  Over the course of five days of treatments, we use a mix of our technology treatments and nourishing home care to stimulate your mitochondria and "reset" your skin care patterns.  Over the course of one week we drench your skin in deeply hydrating products and services. It begins with Hydraderm and Light Therapy and can be performed in five one-hour appointments.  Series includes a complete personal set of home care introduced day by day (personalized for your skin needs), five LED light treatments, two transdermal Intraceuticals plumping sessions, and hydraderm.  Retail Value: $1400.  Package Price $1000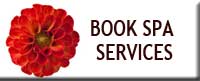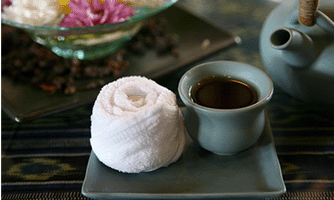 To learn more about the line of organic skin care products used in our services, feel free to browse: www.QueenBeeSkin.com
Cancellation Policy– We take a credit card at the time of your booking to hold your appointment. In the case of cancellations, we charge a flat rate of $50 if less than one business day and 24 hour notice is given.
Thank you for considering booking your facial services with Queen Bee.
We strive to make you feel like the world can slow down for a little while.
You can relax and enjoy the rocky mountain good life.