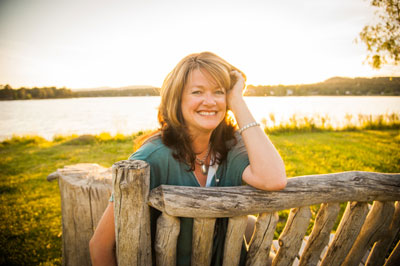 Master esthetician, Lynne Killey, has credentials and is certified in all forms of  medi spa facial services currently offered.  She has been providing advanced skin care treatment options for clients in Pagosa Springs since obtaining her credentials.
You can trust that her hands-on training and research will ensure your skin care concerns are addressed completely and that you will see dramatic results.  The new facial studio is equipped with all the best "big city" tools and Lynne's loving touch will transform your skin in a way you wouldn't think possible in our little town of Pagosa.
She created a complete line of organic, vegan, plant based facial skin products more than 20 years ago and has treated clients  for services from all over the country.  Community minded we support a number of local charities including: The Ruby Sisson Library, Rise Above Violence, Rugby's Rescue, The Humane Society, High Country Gardeners and the Nordic Club.
[Watch Queenie Talk | VIDEO LIBRARY]
Alexa Martinez joined our team providing nail services in the summer of 2021.  Many of you will know her and her family ties in Pagosa.  She obtained her esthetician license in 2022 and is confident in all the services we offer including microcurrent, our signature facial "the trifecta", hydraderm, etc.  She recently completed training for advanced lash and brow services. She has a passion for learning and is keen to create a more pampering experience for your spirit, face, hands and feet.
Isabelle "Bella" Pena joined as an esthetician currently offering Relax & Renew, our signature facial "the Trifecta" & Hydraderm  facials, lash tinting and lifting and brow shaping, tinting and lamination services and dermaplaning.  She has also completed the training for our Bio-Synthesis light.  In the next couple of weeks will have completed studies on both lash extensions and our hydraderm technology.  She is lovely and we hope you will come and meet her soon.  While she is new to the job, her passion is massage technique and you will find it incredibly soothing.
At the front desk, Debbie Roseth, Abbie Rector, Marianne Hardy, Ann Bubb and Jennifer McHose will be happy to help with you product selections, customer service and a chit chat.
Behind the scenes, Colette Tressler has been helping Queenie with product quality control, manufacturing and inventory management for more than 15 years.  Worker Bees besties Joyce Ryan & Joan Ward help with projects including assembly, packing amazon inventory, filling bottles, labeling and moving us forward.